We are
Maurice and Sabine. Former co-workers, coffee lovers, passionate foodies and lifetime friends.
On 5 October 2014, we started out on a bold adventure, Meneer De Boer, Eindhoven's first breakfast place. Our gorgeous location at the Keizersgracht in Eindhoven, built in 1931, exudes exactly the atmosphere we were looking for in our "Breakfast All Day" concept.
The common thread in the story of Meneer De Boer is about taste, homemade products, giving people a sense of home, hospitality, originality, attention to details and just 'being nice' in general.
Come up to the counter for your order, and we will tell you what's on offer!

See you soon!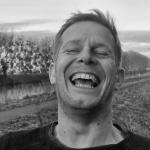 For years, I had been eager to start my own business, being my own boss. And all of a sudden, it hit me: coffee! New York was the most important source of inspiration for our concept: "Breakfast all day"!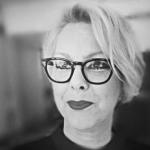 After many years at IKEA, my secret desire was to use all those inspiring ideas for an adventure of my own. And so I did!